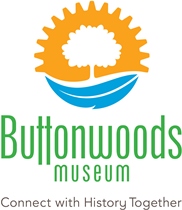 ---




Yes! I want to enjoy the benefits of membership in the Haverhill Historical Society.


Your membership makes exhibits, special events, and school programs possible, and helps with the ongoing preservation of our historic buildings. Your involvement is critical to our continued success as a museum. It is through your generous gifts we are able to create a vibrant museum experience for all to enjoy.

As a member of the Buttonwoods Museum you receive free admission for guided tours of the three historic buildings on our property. You receive our quarterly e-Newsletter, e-blast announcements, and notice of all programs and special events. Membership also entitles you to a 10% discount in the museum shop and discounted admission to special events and programs. 

We use PayPal to process your membership payment. Don't have a PayPal account? Click here to pay for your membership using a debit or credit card.

Membership Levels
Please choose your one year membership level and join now.
Senior level is for ages 65+.
Haverhill Historical Society
240 Water Street
Haverhill MA 01835

Founded 01/1898

Haverhill History

History of Haverhill

Haverhill MA