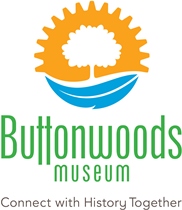 ---




Thank you for your interest in using the facilities of the Buttonwoods Museum as the site for your special event. Our property contains three historic buildings in addition to function and exhibit spaces. with limited accessibility in the historic buildings. We offer the following facilities and options:

The Brick Terrace Gallery, a gallery with approximately 650 square feet of open space for tables, chairs, etc. This Gallery offers a picturesque view of the Merrimack River and access to a pleasant outdoor setting.

The Tenney Hall Gallery can hold up to 50 people for receptions, meetings, or classes. Project screen and digital projector are available for use.

The John Ward House lawn on the west side of the property offers approximately 3,000 square feet of space that can be tented. The lawn can accommodate approximately 100 guests.

Guided tours of the Duncan House, John Ward House & Daniel Hunkins Shoe Shop are available by special arrangement. Birthday parties with historic themes and crafts are available by arrangement. Weekday meeting spaces are available. There is a small kitchen facility with refrigerator, stove and oven, microwave, and sink.

The Buttonwoods Museum provides a charming setting in an historic building. Exhibits in the Galleries vary from seasonal displays to photography and local history exhibits.