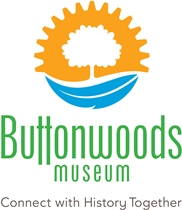 ---

Buttonwoods Unbuttoned events provide fun and interactive ways for 20-&30-somethings to experience local history and culture. Join us after work from 6-9pm on August 10th to unwind and get to know other young professionals in Greater-Haverhill. Explore the Monopoly exhibit and join in a game! Grab your friends and come explore the Monopoly Exhibit, after hours. We'll have tables set up for you to challenge your friends to a game or just enjoy some refreshments after work.

Cost: $5/ person. This is an adults-only program. For kids' opportunities, please stop by on Tuesdays 10am-noon for drop-in games, or during regular museum hours to play in the exhibit.

Want to help plan other Buttonwoods Unbuttoned events? Consider joining our committee by emailing Kaleigh!
Please complete the form below to sign up!